Today I'm going to show you how you how to recover the BitLocker Key for your Windows 10 computer that is joined to Azure AD. In our case, it's a Dell 7420 Notebook, but this procedure will work for any computer that is join to Azure AD.
So, how did we get here? In our case, a client had their Dell Notebook motherboard replaced because of a fault. Obviously, the Dell technician doing the replacement used the existing M.2 PCIe NVMe SSD and put it into the the new motherboard so the user wouldn't lose any data and could essentially start using the laptop with all their settings and documents in place.
When the user booted the computer after the motherboard replacement they were confronted with the following screen: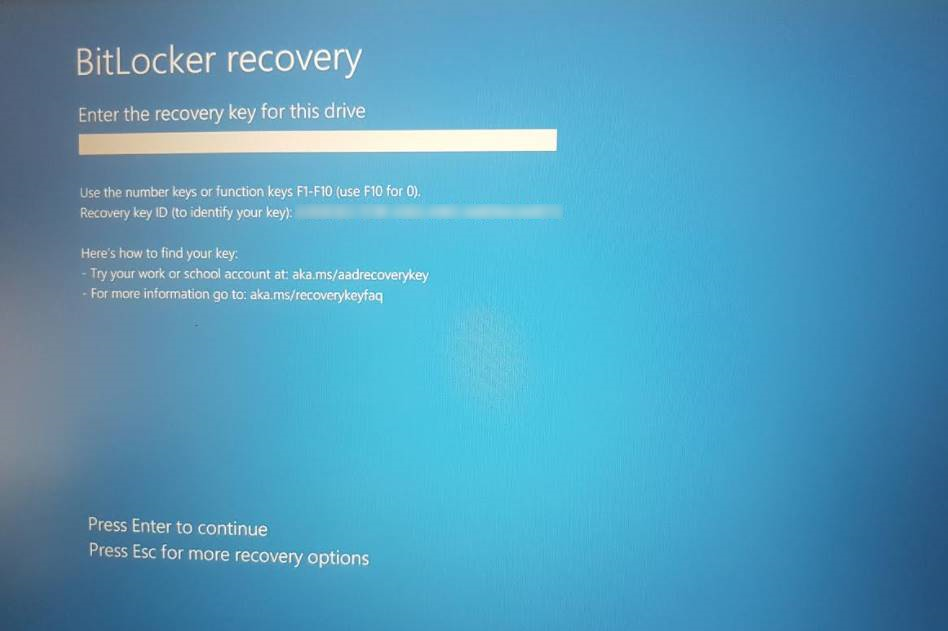 BitLocker is automatically enforced when the computer is joined to Azure AD to protect the data on the internal storage of the device. This is so the internal storage can't be removed and placed into another computer to retrieve the data.
So where do you obtain the recovery key? The recovery key can be obtain by following the steps outlined below:
Log onto your Azure Portal here...
Click Azure Active Directory at the top of the page
Click Devices
Click All Devices
Find the device you need the BitLocker key for and click it to bring up it's properties
Scroll to the bottom to the properties page and click Show Recovery Key
See screenshot below for a detailed view: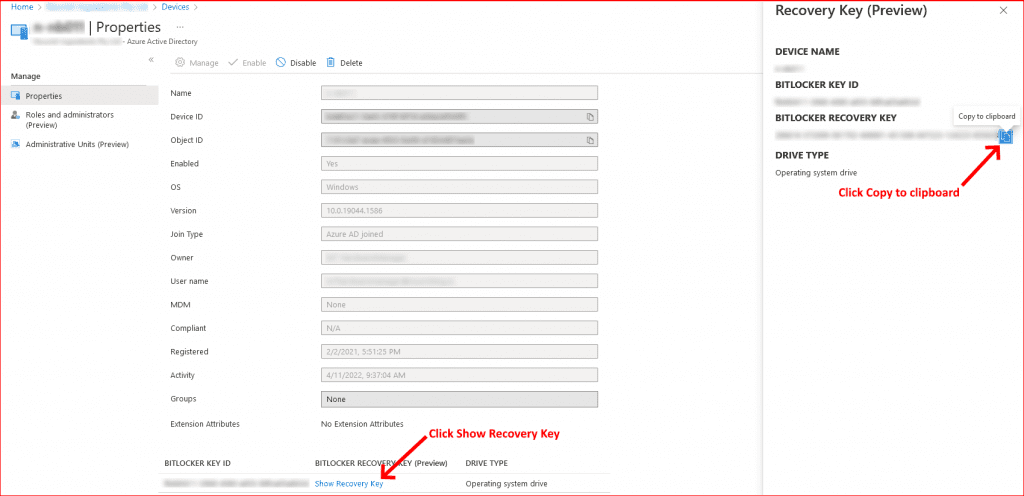 Once you've copied the recovery it's just a matter of providing the key to the end user so they can type that into the BitLocker Recovery prompt as outlined above and they should be good to go from that point.
That's it, your task is done!
If you've found this useful, you may want to sign up to our newsletter where you'll receive notices on when we post new articles and helpful "how tos". Just fill out your details below and we'll do the rest…