Just a quick post today to show you how to connect to a Mikrotik RB3011 via the serial console connection at the rear of the router.
I had a bit of mucking around trying to get the correct settings, but finally found them so I thought I'd share to save you the trouble. First make sure you have a compatible or original RJ45 to DB9 Cisco Console Cable. If you don't have a Serial Port on your computer, you can get a USB to Serial adapter at various distributors online.
So to summarise, what you'll need for this project is:
RJ45 to DB9 Cisco Console Cable
Putty which can be downloaded here...
A computer with a Serial Port or a USB to Serial Port Adapter
Admin access to your computer so you can change the COM Port serial properties
Let's start... Connect the DB9 to your computer and the RJ45 to the rear of your Mikrotik RB3011 router.
In the device settings for the COM Port of your computer, make note of the COM Port number - mine is COM1. Ensure you apply the settings for the port exactly the same as the following screen shot: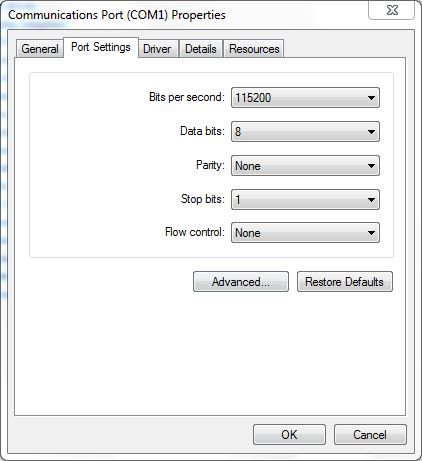 Now open Putty and input the same settings outlined in the screen shot below: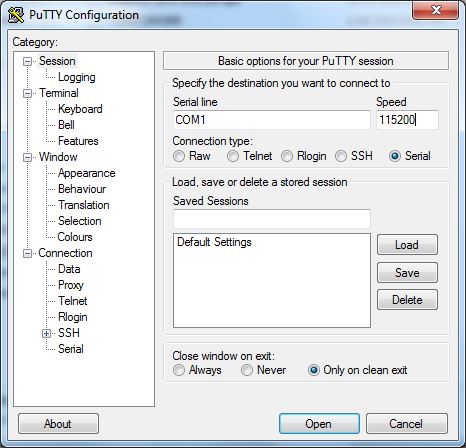 In the example above, ensure you change the Serial Line field to match the number of the Comm Port on your computer. In my case it was COM1, but yours may be different. Once done click Open. You should now be presented with a blank Putty screen. Now depending on the state of your router, either turn it on or reboot it.
You should see the router boot via the Putty window. Congratulations, you've just connected to your routers console.
If you've found this useful, you may want to sign up to our newsletter where you'll receive notices on when we post new articles and helpful "how tos". Just fill out your details below and we'll do the rest...