A new ATO scam email has started hitting users inboxes that claims that you need to advise the Tax Office of your SMSF details. It has a Word document file attachment, that if opened will run a macro to download a crypto virus to encrypt all the files on your network.
As stated previously in other advisories, when receiving correspondence from any respected company or government department like an invoice or tax documentation, they will never send it as a Word document or Excel spreadsheet. It will ALWAYS be as a PDF document. Please forward this to all your staff.
The email looks like the following example: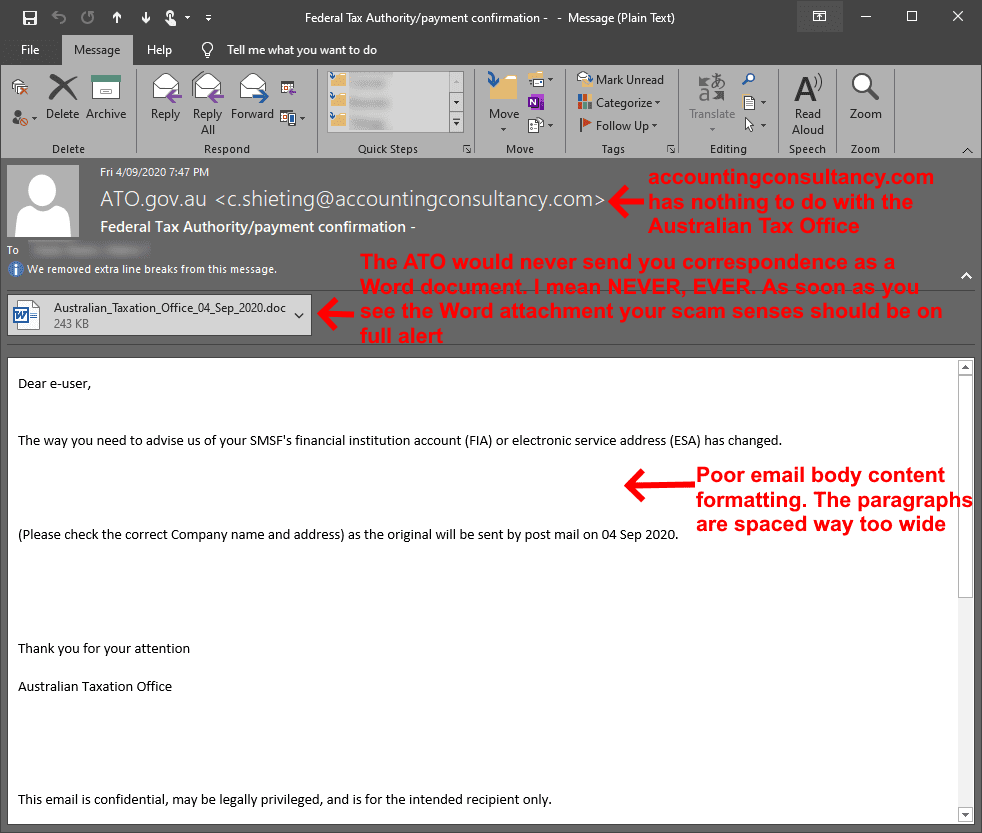 If you've found this useful, you may want to sign up to our newsletter where you'll receive notices on when we post new articles and helpful "how tos". Just fill out your details below and we'll do the rest...