There is a new Latitude Financial Services phishing scam that is starting to hit users inboxes. It claims that you have blocked from accessing your account because you need to carry out an identity check.
This is a classic phishing scam designed to harvest your banking logon credentials and empty your account. This type of email is not limited to Latitude, it can be any of the banks, but this is a good example of how the scammers try to fool you in obtaining your logon credentials.
An example of the email and the website you are sent to are outlined below: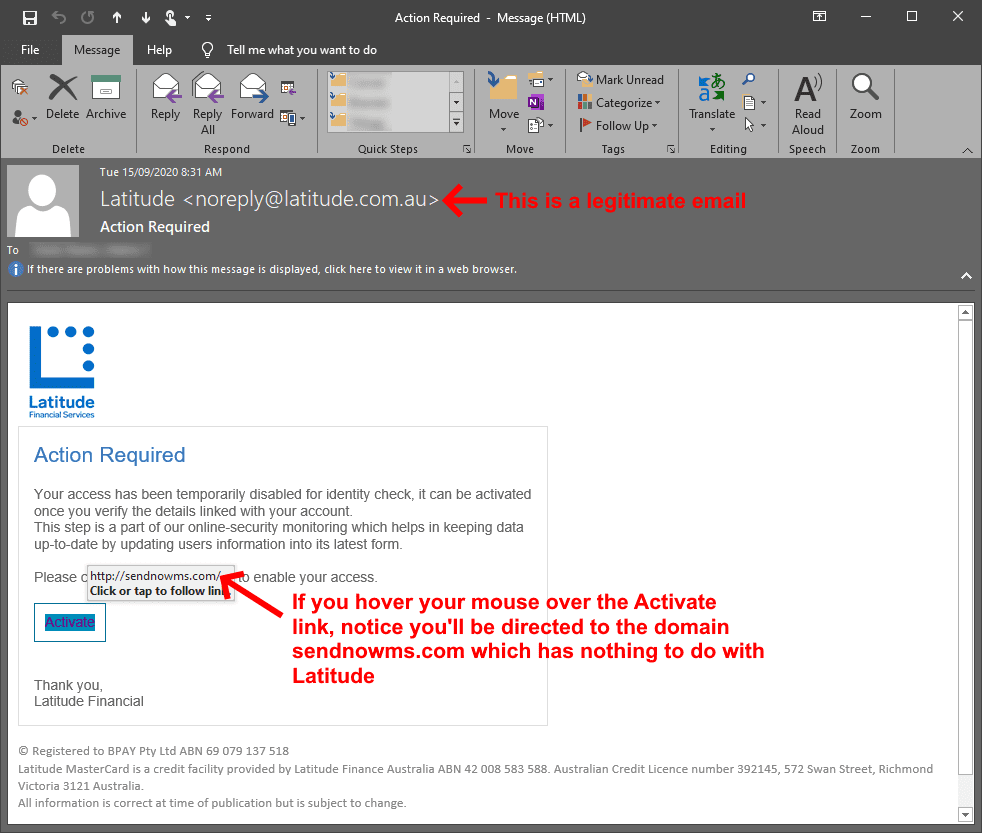 If you were to click the Activate link, notice you'll re-directed to the website below. You have to look closely, but the original domain http://sendnowms.com is then once again, re-directed to https://latitude.com.au.dfxjum.com/. The trick here is to deceive the eye in thinking this actually is latitude.com.au because you can see it in the URL.
All this is a clever use of what is called subdomains. The real domain in the link above is dfxjum.com which has nothing to do with Latitude Finance, they've just added the subdomain latitude.com.au to dfxjum.com to trick the eye into assuming it's legitimate. They hope you won't notice that and you continue and complete the form on the very legitimate website you've been sent to.
This is why it's very important you take note of the URL in the address bar of your browser. Below is a screenshot of the fake website you'll be directed to and it looks very legitimate and it would be easy to mistake it for the real one.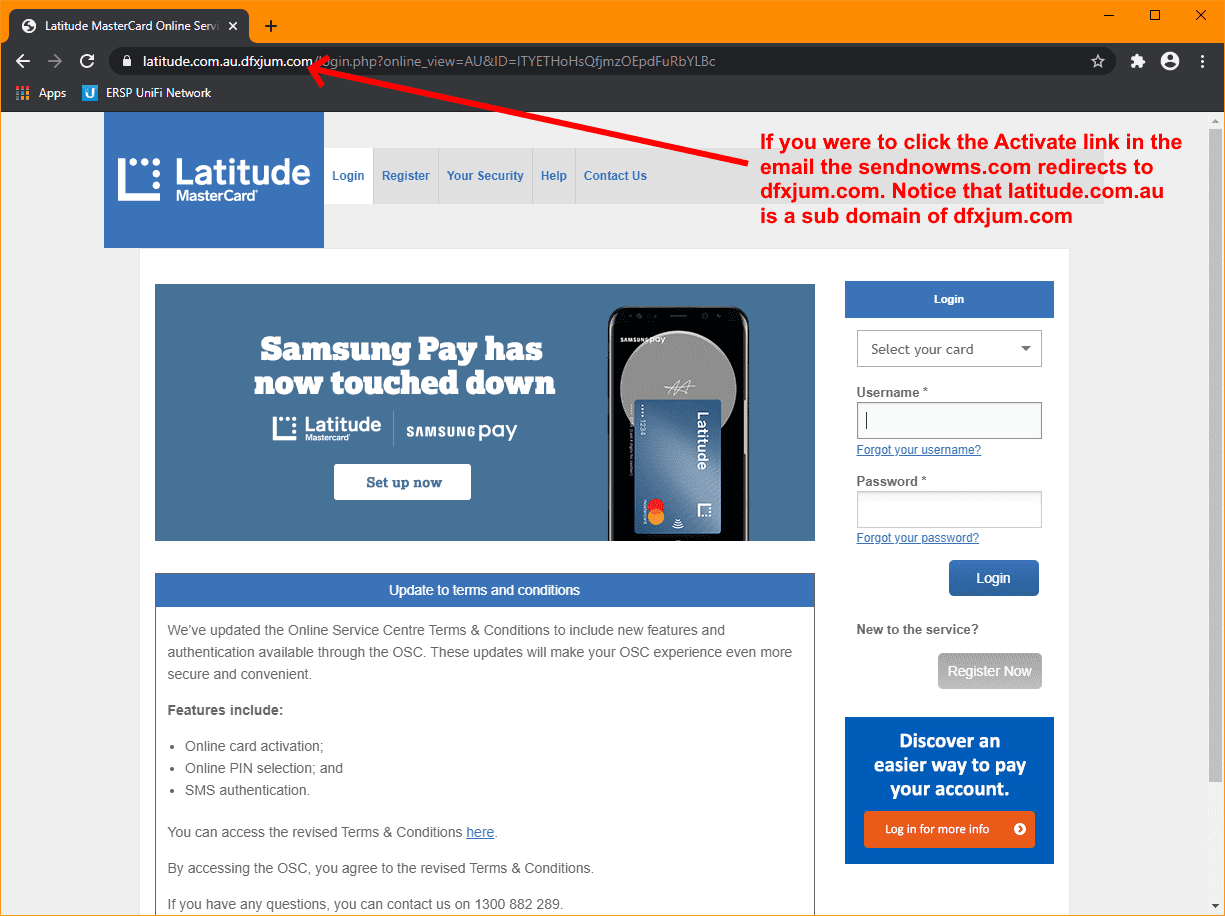 If you've found this useful, you may want to sign up to our newsletter where you'll receive notices on when we post new articles and helpful "how tos". Just fill out your details below and we'll do the rest...