Today I'm going to show you how to rectify an issue where a user gets a black screen when they log on to a Win 2012R2 RDP server and they then receive an error message saying:
C:\Users\%username%\Desktop refers to a location that is unavailable...
A screenshot of the error is as follows:

Only one user was experiencing the issue and all other users could log on without problems.
The RDP server that was experiencing this issue utilises UPDs (User Profile Disks) for the user profiles and initially I thought that perhaps the users Profile Disk had become corrupted. I restored the users UPD from a backup, but the problem still persisted.
So how was the issue resolved I hear you ask?...
The issue ended up being a corrupted user profile registry entry. To rectify the problem open up Regedit and navigate to the following location:
Computer\HKEY_LOCAL_MACHINE\SOFTWARE\Microsoft\Windows NT\CurrentVersion\ProfileList
Click on each key until you find your problem users SID as outlined in the screenshot below: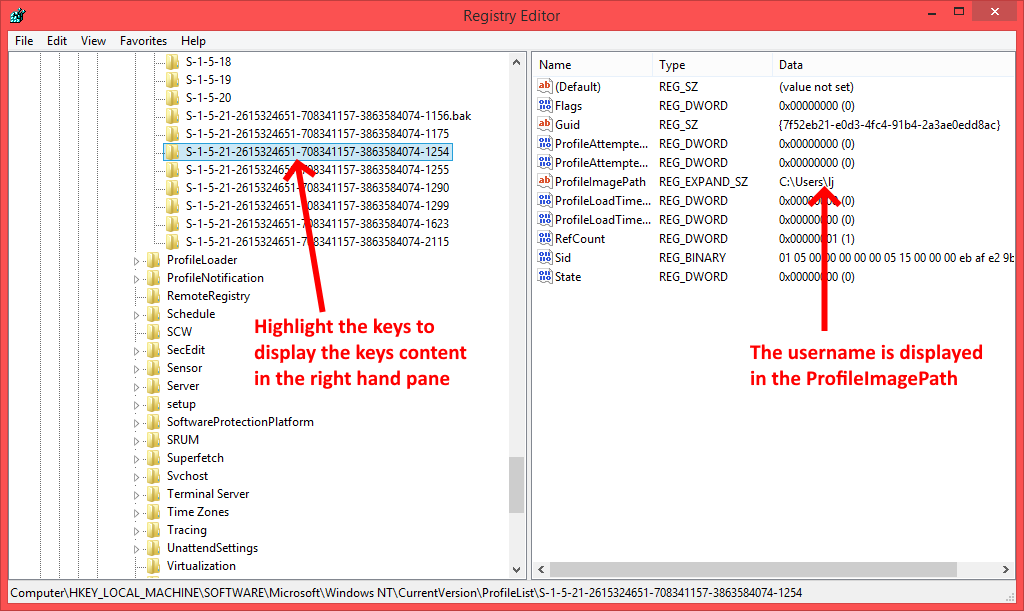 Once you've found your affected user right click on their SID Key and select Export to create a backup of the key and save it to your Desktop, just in case we need to restore it. Once you've created the backup, right click the key again and select Delete.
This will delete the affected users profile key and when the user logs back on, a new key will be created. Now get the user to log back onto their Remote Desktop and they should be able to log on with no problems...
If you've found this useful, you may want to sign up to our newsletter where you'll receive notices on when we post new articles and helpful "how tos". Just fill out your details below and we'll do the rest...