Just a quick post today to describe how to rectify an issue where the users UPD stays connected even after the user logs off correctly or is logged off after a disconnected session. When the user logs back on the following day, because the UPD is still mounted, the user is given a temporary profile and loses their desktop settings etc.
In my experience, this issue predominantly affects Win 2012R2 servers, but have read that is does affect Win 2016 as well. This fix will work on both server versions.
In a multi session host environment, you'll need to find which server the user was last connected to via the Disk Management console as in the following screenshot: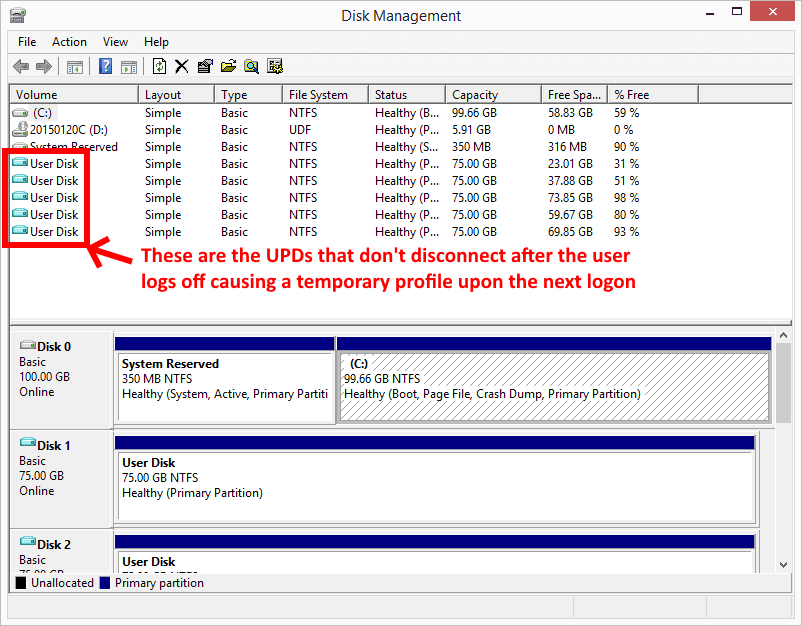 Cycle through the each disk until you find the user disk that hasn't been unloaded correctly. This is done by right clicking on each disk and selecting properties, then click the security tab and then your user should be listed in the user names list.
Once you've found the user whose disk hasn't unloaded correctly, navigate to the disk details pane at the bottom of the Disk Management MMC and follow the screenshot below: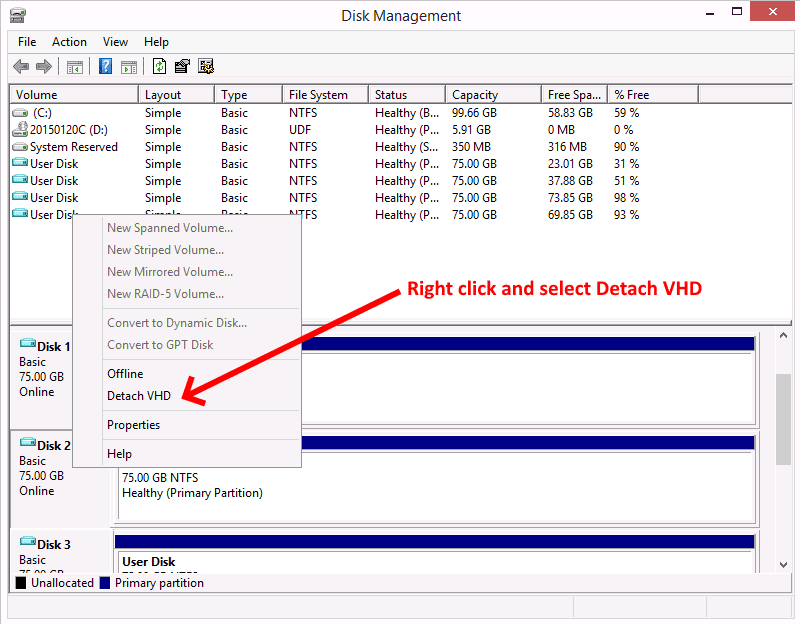 Your user will now be able to log onto the system and won't get a temporary profile. Now we can move onto fixing this issue so it doesn't happen again. How is this done you ask... it's pretty simple and has to do with Caching on the shared folder where your UPDs are housed.
On the shared folder where your UPDs are, right click and select Properties, then follow the screenshots below: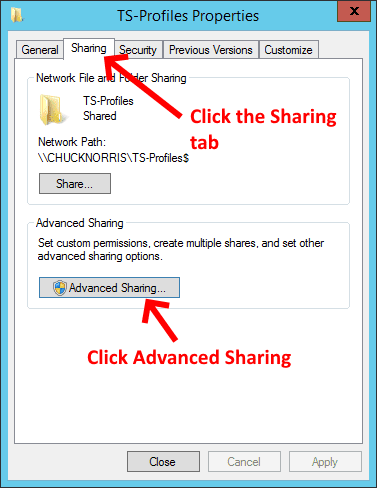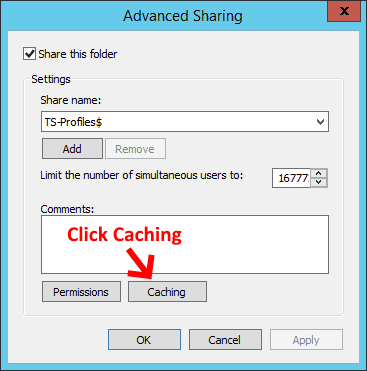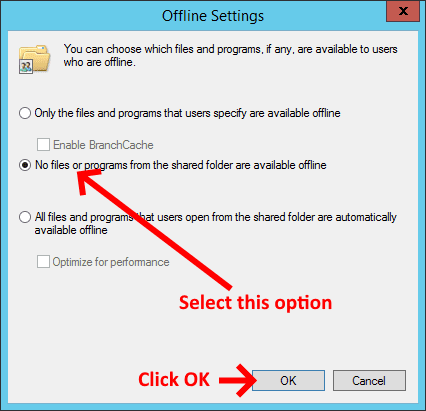 That's it, you're all done. This should rectify the issue once and for all for you.
If you've found this useful, you may want to sign up to our newsletter where you'll receive notices on when we post new articles and helpful "how tos". Just fill out your details below and we'll do the rest...