We setup a new HP DL360 G10 server for a client. We installed VMWare ESXi 7 U1 and added 3 Windows servers and a couple of Linux machines. Everything went fine until we noticed that the time on all the VMs was wrong.
This is especially annoying because 2 of the machines were RDP servers that were to be used by staff as their primary desktops.
So how do you fix it? The ESXi console or web GUI doesn't give you a method of setting the region or time locale. You can set NTP settings for NTP servers, but the ESXi machine itself isset to UTC.
The actual fix needs to be done on a VM by VM basis to effectively ignore the Host time and use it's own method of managing time. Let's start...
Log onto your ESXi web console and navigate to Virtual Machines on the left side navigator panel and follow the screenshots below: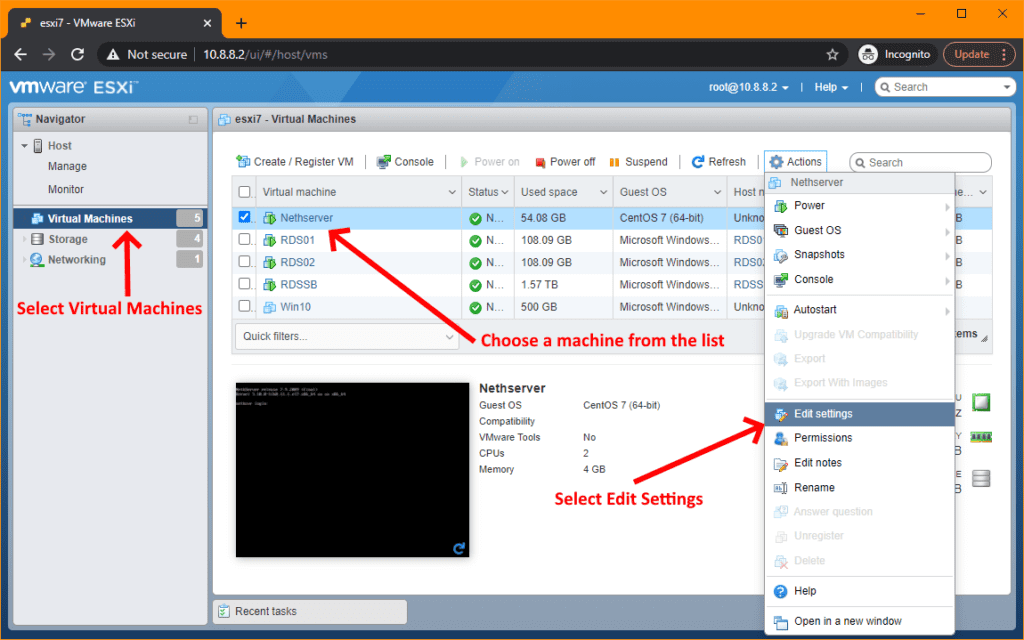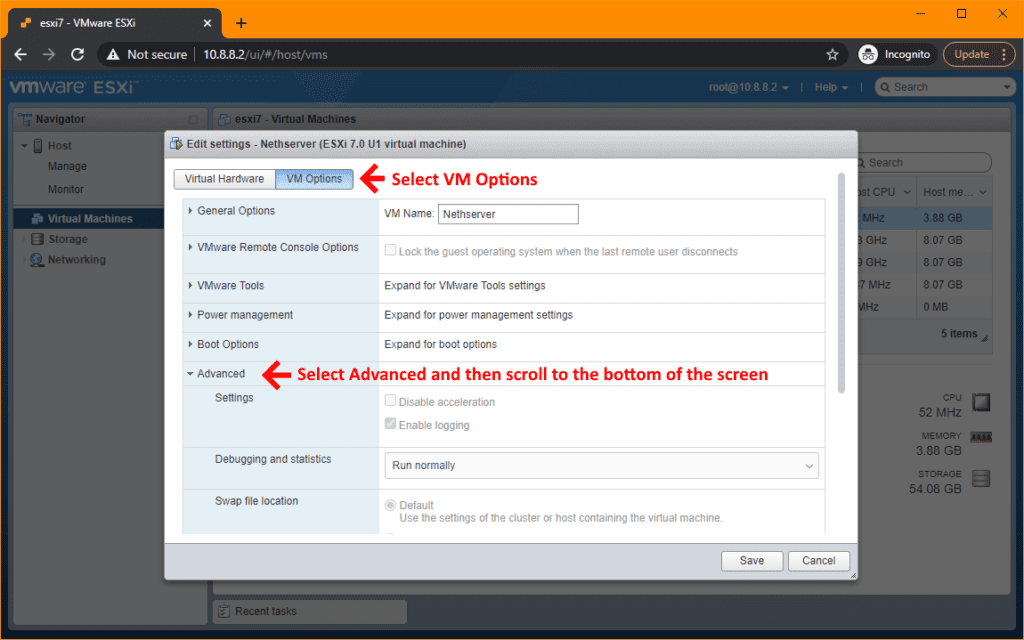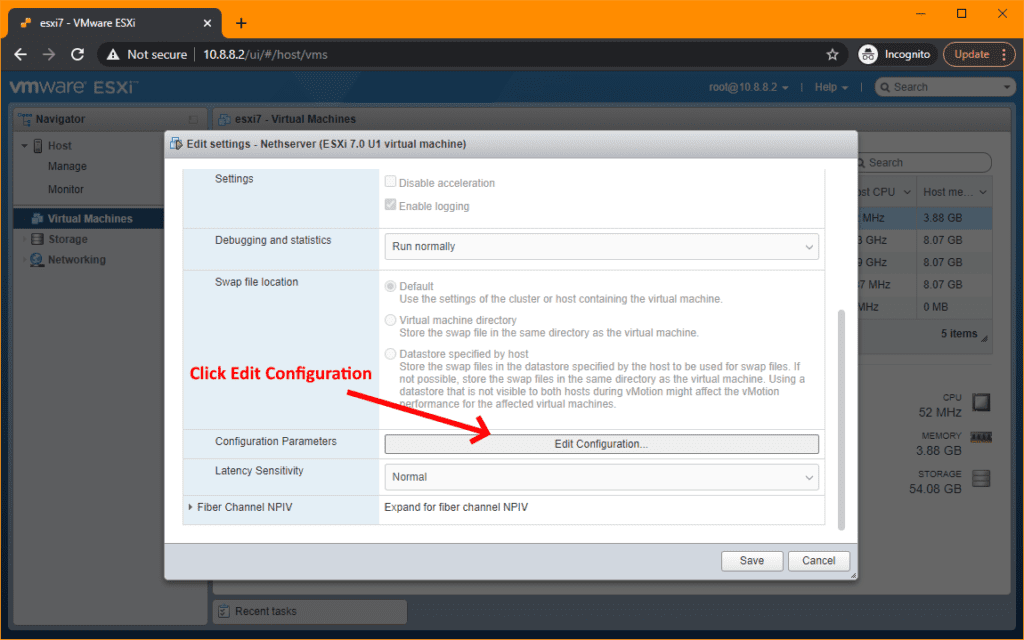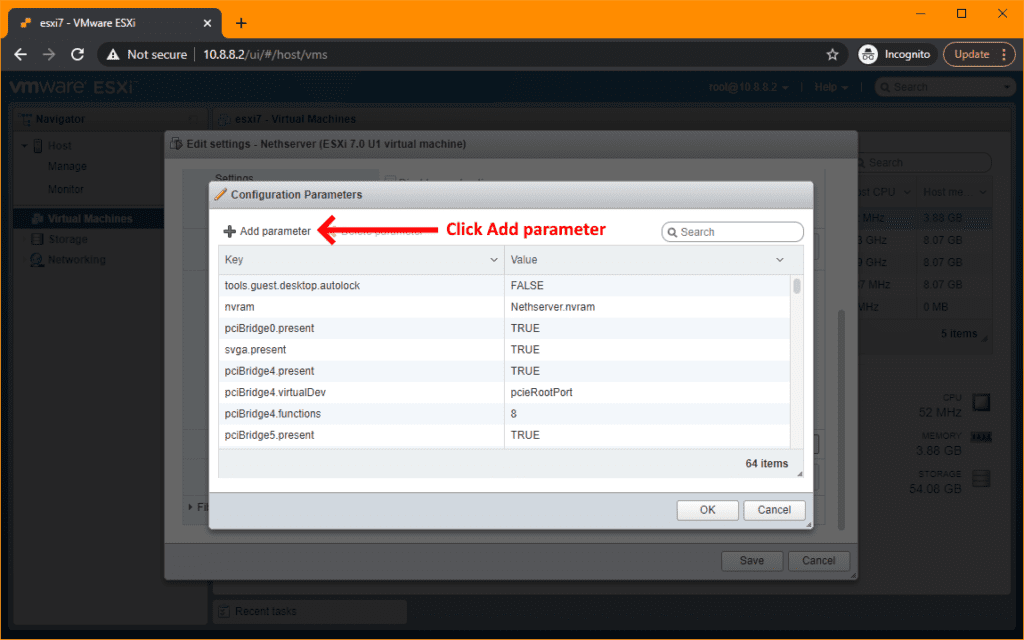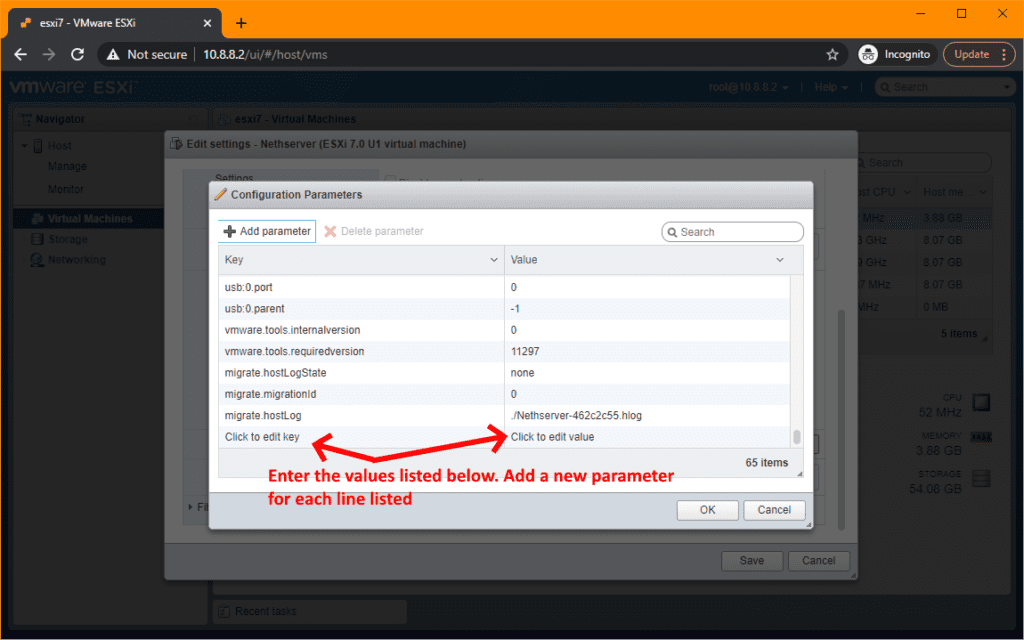 tools.syncTime = 0
time.synchronize.continue = 0
time.synchronize.restore = 0
time.synchronize.resume.disk = 0
time.synchronize.shrink = 0
time.synchronize.tools.startup = 0
time.synchronize.tools.enable = 0
time.synchronize.resume.host = 0
Once you've added those 8 values above, reboot your VM and all should be good with the world!
If you've found this useful, you may want to sign up to our newsletter where you'll receive notices on when we post new articles and helpful "how tos". Just fill out your details below and we'll do the rest…