There is a new legitimate looking "Track Your Package" scam that is starting to hit users inboxes. The scam is a phishing scam designed to harvest your credit card details by claiming your package can't be delivered until a nominal fee is paid that is supposedly still outstanding. Why the recipient would be forced to pay a delivery fee is anyone's guess!... But, scammers like scamming and will work any angle to try and fool you…
The biggest giveaway is the fact that the email doesn't have an actual company name that is associated with the email. It's just a generic email that tries to look official, but doesn't have any official logos or markings. An example of the email is as follows: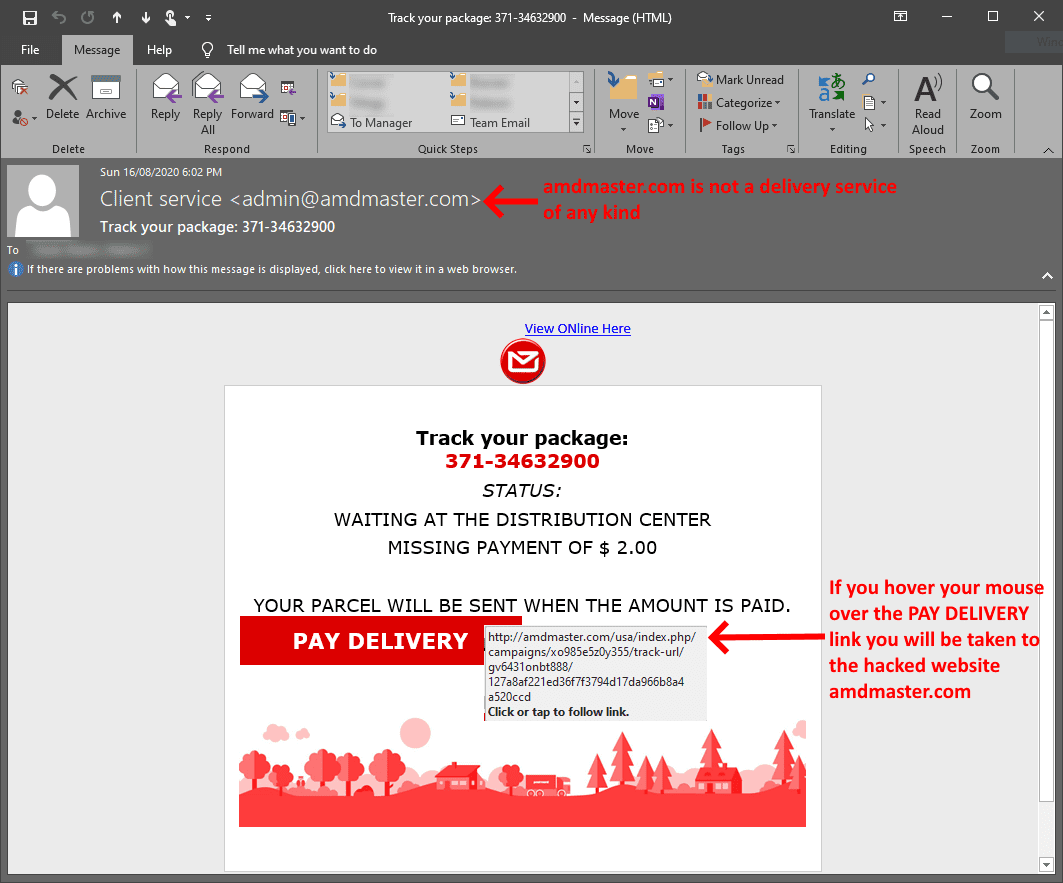 If you've found this useful, you may want to sign up to our newsletter where you'll receive notices on when we post new articles and helpful "how tos". Just fill out your details below and we'll do the rest...